Scott does the Newport Marathon
Scott ran in the Newport Marathon this year with younger sister Diana and younger brother Mark. Diana had trained the hardest and her performance was her reward. She finished first in her age group at 3:39. Mark was right behind in 3:42. Scott who doubted that he would even finish surprised the crowd finishing not far behind in 3:50. It was a huge challenge that felt great to overcome. Its something you want to do once in your life; but will think much more carefully about doing it a second time.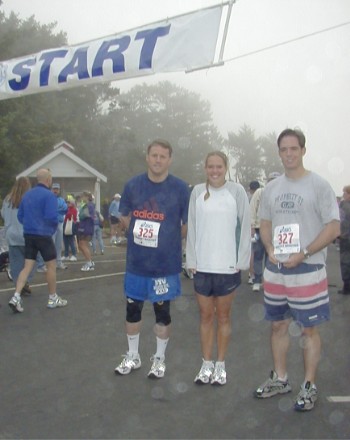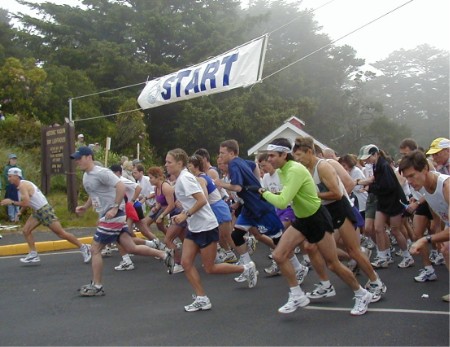 Mark jumps out of the gate as quick as he can. He wanted to be in first place for at least a few minutes. Diana and Scott can be seen not far behind.
Check out full marathon photo album