Cottage Lake Elementary
Hawaiian Luau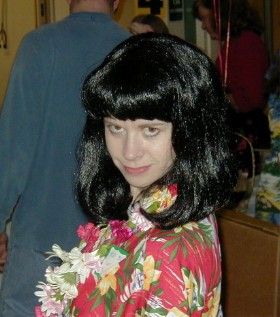 Keri sports one of her favorite wigs. She always loves an excuse to dress up. She also has always secretly desired to be a brunette. The Hawaiian Luau is a fundraising party for our kids elementary school. The school makes money by selling food and auctioning off goods donated from the community. Keri is affectionately know as the "fundraising grinch"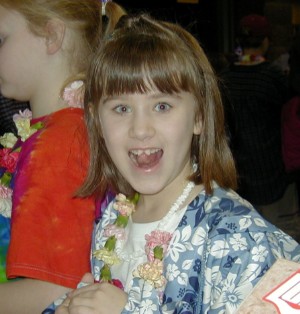 Kacie is off to the right here sporting one of her joyful faces. She is almost always in a good mood and ready to have fun with friends. Her friend Katie is in the background off to her left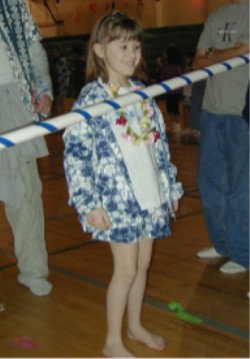 Kacie and all the other young kids get a chance to show off their limbo skills. Kacie takes a moment to ponder the situation before exerting too much energy.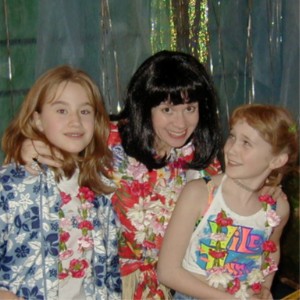 Keri is off to the right with our daughter Jamie and her friend Larissa. They are fifth graders and some of the more mature students at the party. Jamie is a little embarrassed though about her mom's hair.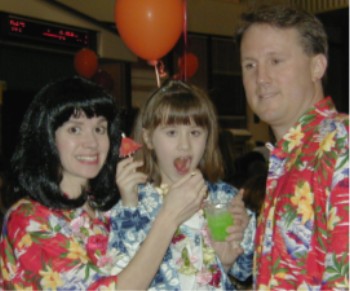 Dad joins the fun with his matching shirt. Somehow, Keri was able to convince him to join the costume fray.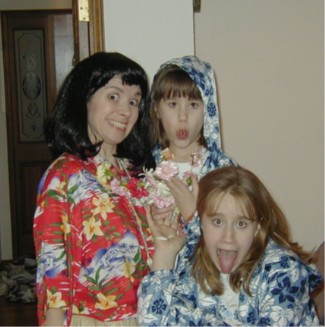 Keri, Kacie, and Jamie show off some of their more beautiful faces as we take some more pictures after arriving home.