BYU Father & Sons Basketball Camp
Memorial Day Weekend
The BYU Father and Son's basketball camp just finished its 4th year in operation. My good friends Shane and Troy have been there all 4 years with their sons. This is my third year and it keeps getting better everytime we get together. The camp has doubled in size from our first year and is a great place for getting together. Besides great basketball we are able to hear from great speakers. This year we heard from both Thurl Bailey and Jeff Chatman on their conversion stories. John Bytheway also spoke to us about being athletes and not "jocks". My cousin Steve also showboated his shooting skills this year by establishing himself as the camp "Knockout" champion. The most unique thing about this year for me was that I took my nephew Trevor instead of my son Bryant who was busy at Memorial Day weekend baseball tournament in Lynden, Washington.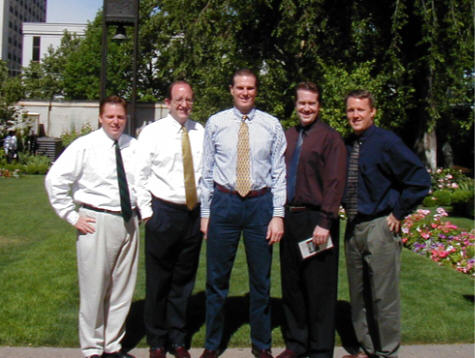 Shane Eliason, Steve Jones, Troy Buford, Steve Schade, and myself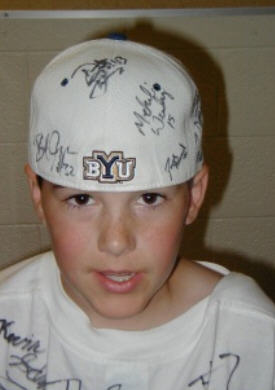 Trevor Johnson playing my son Bryant Bullock for the weekend.
Trevor amassed the most autographs of anybody during the 3 day camp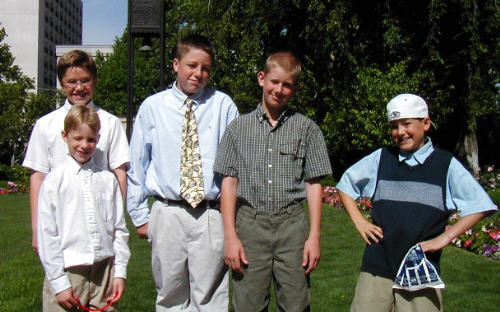 Andrew Jones, Britton Buford, Quin Eliason, Kevin Schade, & Trevor Johnson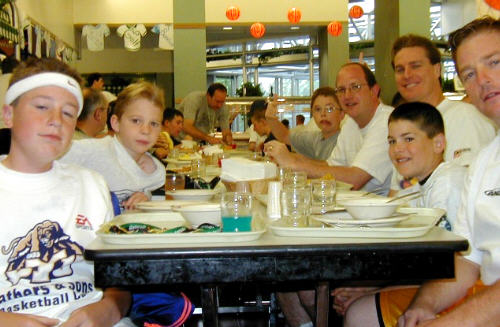 Everybody enjoying the food in the Morris Center
Notice Quin is finsihing off some gatorade for breakfast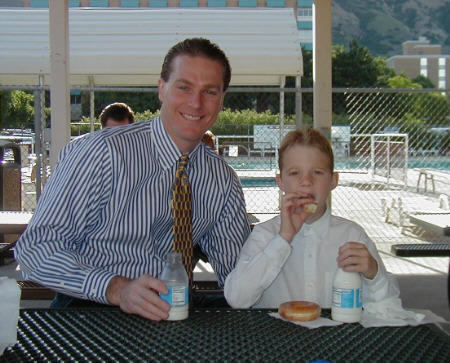 Troy and Britton enjoying some Krispy Kreme donuts early Sunday morning.
See entire photo album of Scott and Trevor's Utah Trip