Fathers Day 2001
We spent Fathers Day weekend in Portland this year with most of our extended family. Everyone was there for the weekend because Saturday we held memorial services for Grandma Virginia. She lived to be 90 years old. She was an amazingly sweet lady and everyone will miss her much. On Sunday we celebrated Fathers day as well as Brady and Blake's birthday.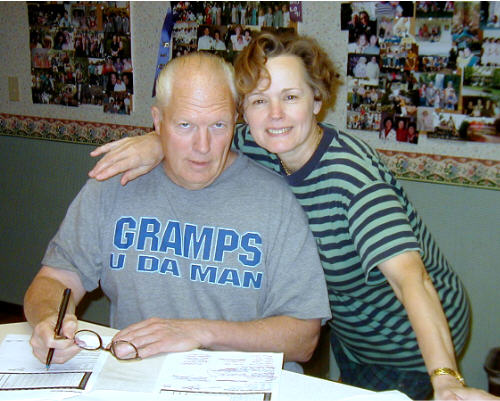 Robin showing off the main Bullock Dad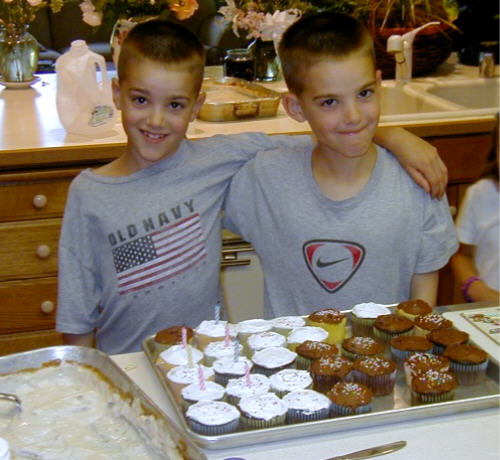 Brady and Blake celebrate birthday #8.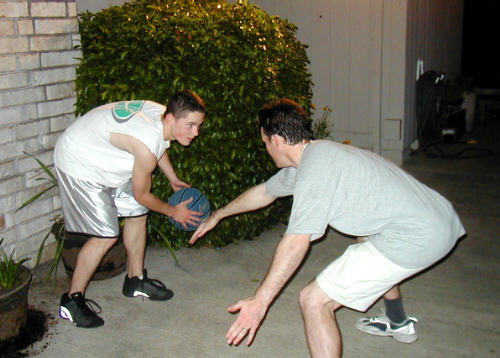 Mark shows Jeff's his defensive stance.
Jeff & Bryant showed some offense though and were victorious over Mark & Dave.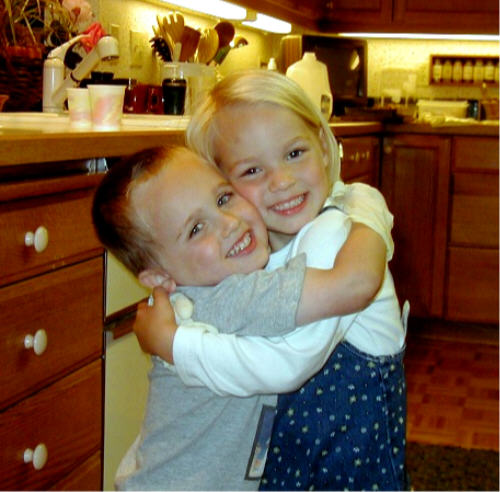 Sam and Natalie glad to see each other again!
See entire entire photo album from Father's Day weekend