Jamie's first Pay Day!
Jamie started her first job this spring. She and her friend Larissa taught an after school jump rope class to the younger kids at their elementary school. After a few weeks of classes, Jamie brought home her earnings - a 100 Dollar Bill. She says she's ready to do some more teaching.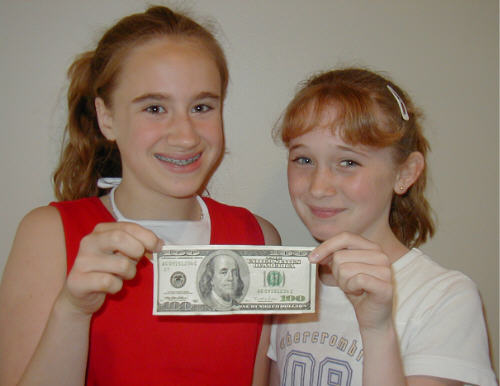 Jamie & Larissa reaping the rewards of their first job!