Kacie opens her first Bank Account
Kacie, Keri, Newsie, and I visited the bank one Saturday afternoon to open her first bank account. She had a little over $40 to get started. She had to bring "Newsie" her pet rat along to experience the day as well.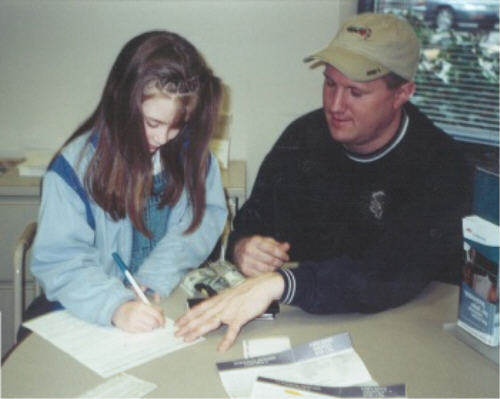 Kacie signs the formal documents.
Her cash to deposit is sitting close by on the table.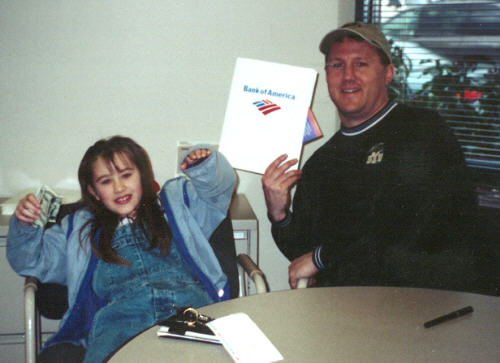 Kacie is excited to get the formalities over.
You may notice her coat sleeve a little puffy.
Newsie her pet rat is hiding up her sleeve.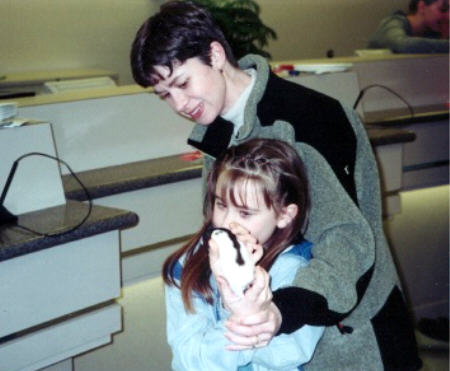 Kacie finally brings newsie out of hiding.
The front tellers are a little alarmed.