Kacie on Wheels
Kacie decides its time to ride a two wheeler. She has tried once or twice every year for the past few years but just didn't quite have the determination to make it happen. One day she surprises us when we are not even around. She spends the day at her friend Katie's house and comes back knowing how to ride a bike. Nothing to it she now says!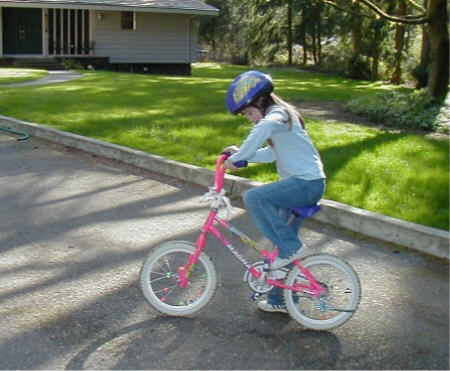 Kacie determines "I'm going to ride this thing!"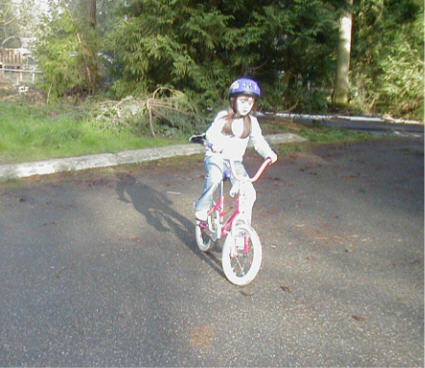 There she goes!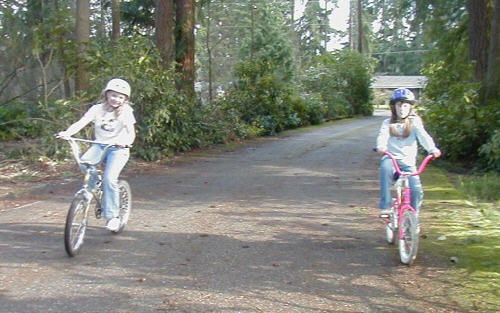 Katie and Kacie riding up Engelbrecht's driveway.