Fishing in Vernal
Every summer for the past 10 years usually includes one or two fishing trips in the mountains near Vernal. This year was no exception. Grandpa Floyd, Keri, Bryant, and cousin Skyler spent a day fishing at Twin Lakes. They came home with some nice trout.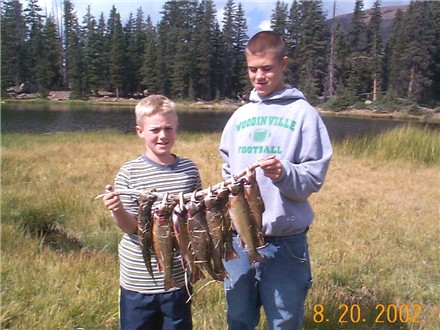 Bryant and cousin Skyler show off the day's catch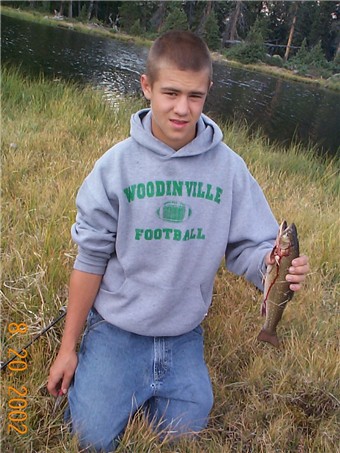 Bryant remove the hook from another trout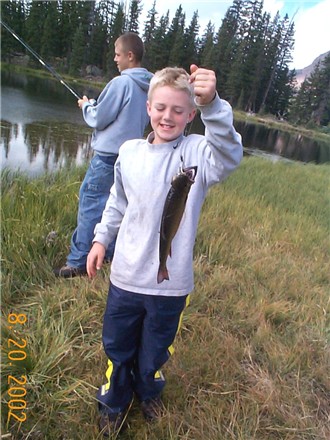 Skyler holds up one of the biggest catches of the day.
See entire photo album of Utah summer vacation