Memorial Day 2003



This was my fifth year attending the BYU Father and Son basketball camp. This year I went with my nephews Brady and Blake. We stayed in Stover Hall in Helaman Halls. We made the long trek to camp in our family Expedition. It is a 14 hour drive. Brady, Blake, and Kacie watched movies while I drove the distance. On the way there and on the way back we stayed at Dave and Suzi's house in Richland. Dave has been busy with his contracting skills and had just finished building a combination playhouse / shed in his backyard. The kids loved testing it out while we were there. While I was at camp with Brady and Blake, Kacie was staying with Lori and Derek and family. The weather was warm and she was able to hang out in their backyard pool. It was a short trip with some long driving, but it was great to see brothers and sisters and old friends at camp. Besides getting a little homesick the first night, Brady and Blake had a great time as well. They shot some hoops, ate meals in the Cannon Center, met up with 2nd cousin Ryan Schade, and obtained player autographs from half the team. They also climbed the dreaded stairs from the Smith Fieldhouse back to the main campus and hung out at the candy shop in BYU Bookstore where Aunt Lori used to work.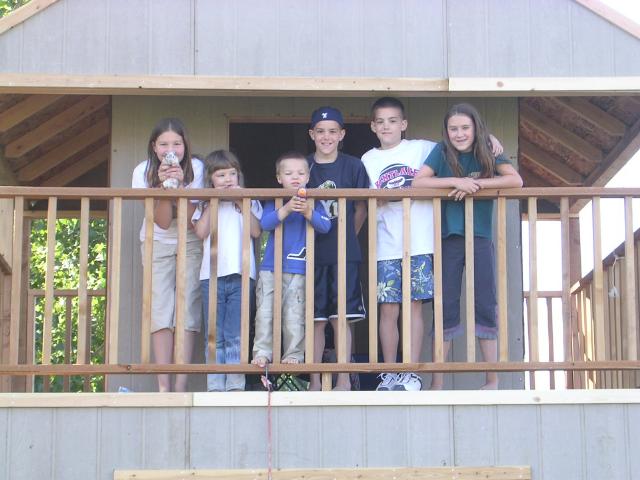 Mckenzie, Sid, and Jake glad to be with cousins Brady, Blake, and Kacie in their new playhouse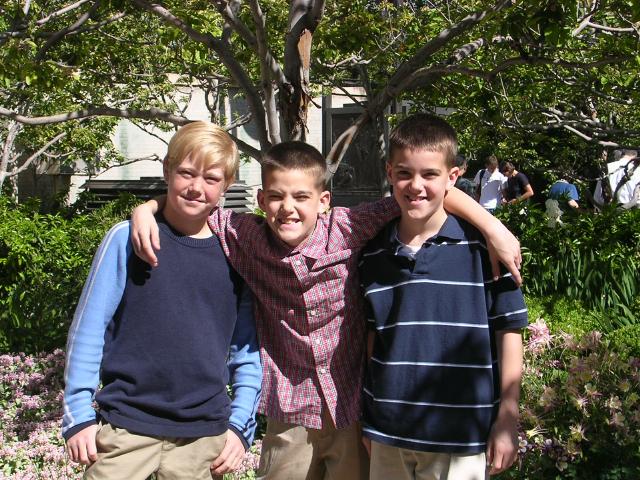 Brady and Blake with 2nd cousin Ryan Schade during Sunday of the BYU Father Sons camp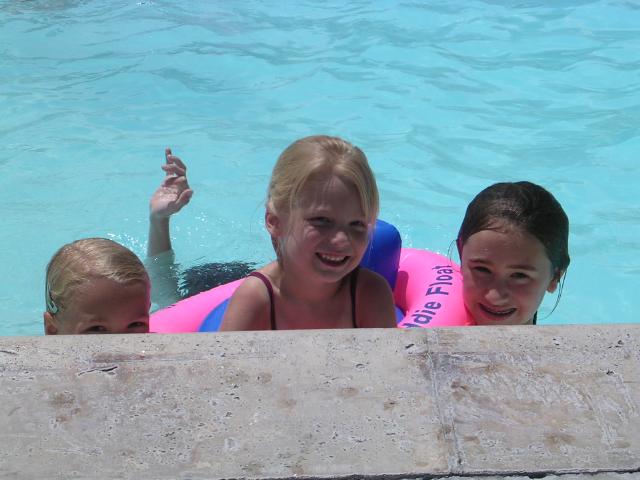 Natalie, Emily, and Kacie catching a breather by the pools edge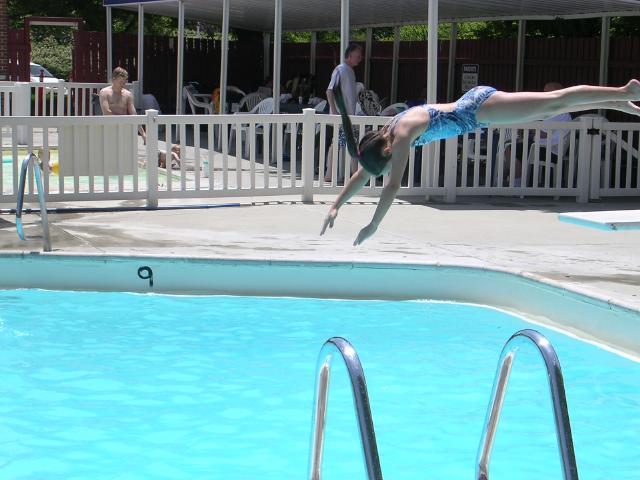 Kacie showing good diving form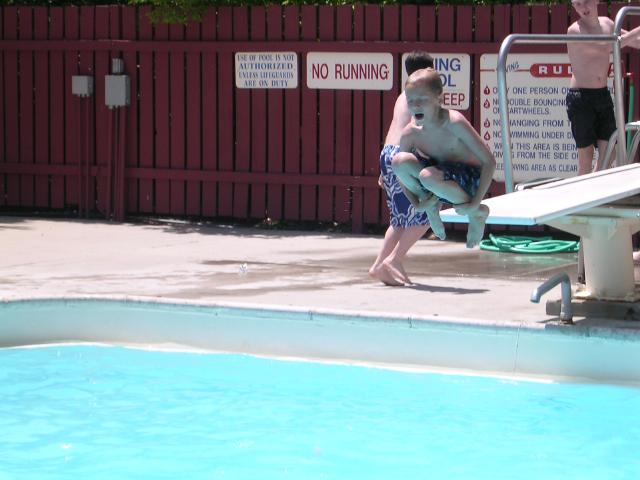 Connor preparing for a big splash with one of his might cannon balls



See more pictures of Memorial Day 2003.