Memorial Day Weekend 2004



We drove to Orem, Utah for Memorial Day weekend. We took our Ford Expedition and it was packed full of people. Both Jamie and Kacie were there along with cousins Lindsi, Trevor, Brady, Blake, and McKenzie. The four youngest -- Kacie, Brady, Blake, and McKenzie all squeezed into the back section while Lindsi and Trevor enjoyed the middle seat to themselves. Jamie rode up front with me and controlled the music selection. We left late Thursday afternoon and made a quick pit stop in Richland to visit Dave & Suzy and family. We grabbed a quick bite to eat and I took a short nap. Suzy made us some great cinnamon rolls for the road. Dave and Suzy had also just finished ripping out their kitchen floor and were ready to refinish it with hardwoods. They had a busy weekend ahead of them. We left their house shortly after midnight. We made it to Orem just after noon the next day. The kids slept most of the way. We had a great time staying with Lori and Derek and family. We also had a quick visit from Mark, Emily, and new baby Kelly. Derek and Lori made us all a great meal on Sunday to celebrate the weekend. Nice juicy steaks with home cooked fries and some great dessert. We all hated to leave early the next morning. We made it back home late Monday evening. We hope to do it again next year.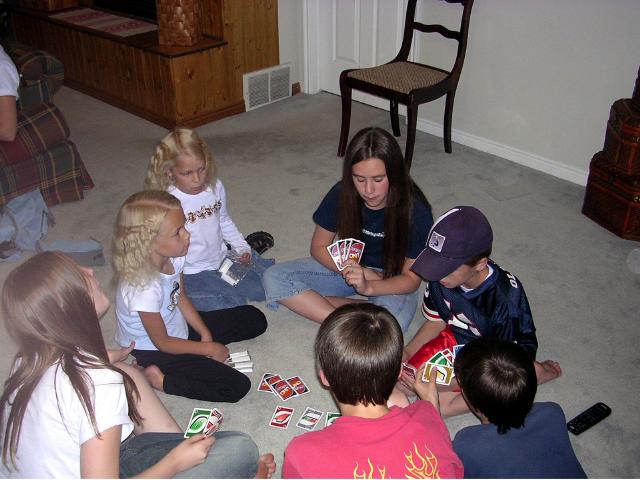 Lots of cousins playing cards downstairs in the White's family room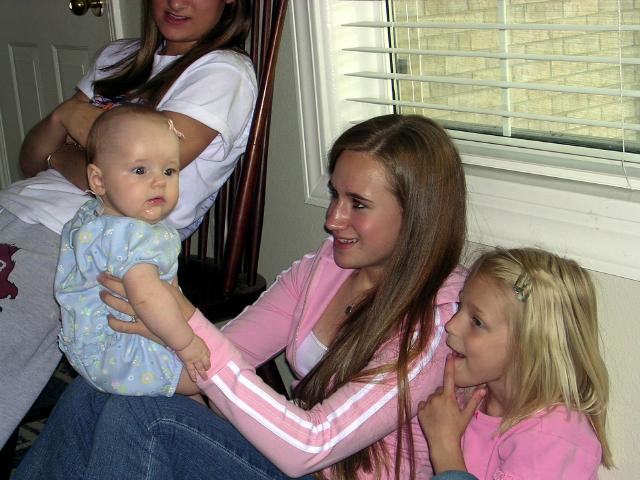 Jamie holding Kelly Nicole - Mark and Emily's new daughter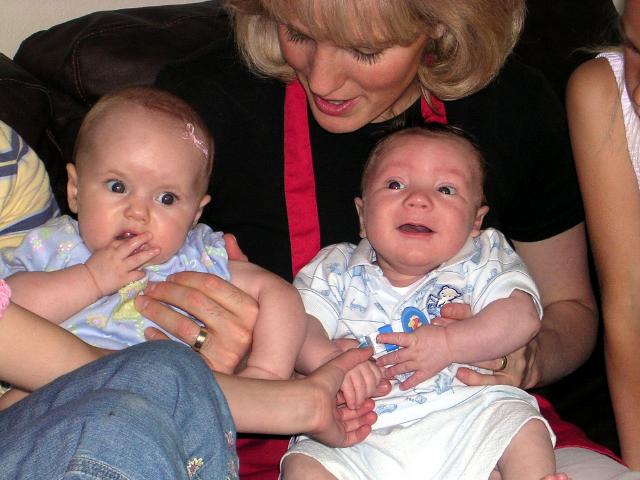 Lori holding Ryan Matthew next to Mark and Kelly Nicole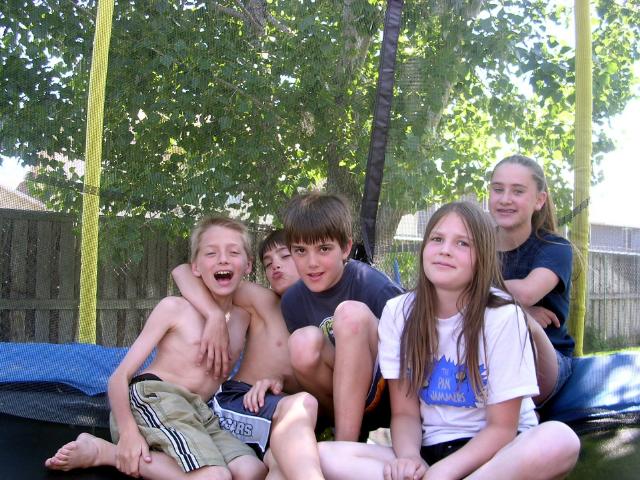 Cousins enjoying the trampoline in the White's back yard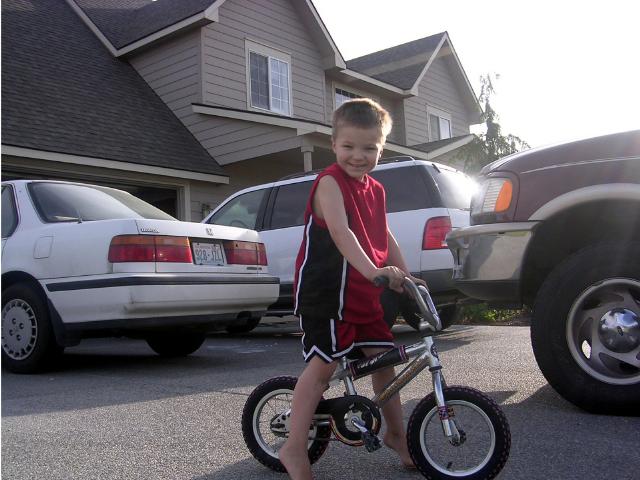 Cousin Jake getting ready to take a spin at our pitstop in Richland

See more pictures of Memorial Day Weekend trip.