Lindsi's Kentlake Falcons
Lindsi's Johnson is a junior at Kentlake High School. She and her Kentlake Falcons just spent 4 days at the Tacoma dome playing baketball in the 4A state tournament. After all was said and done, they came home with the 5th place trophy. They opened with a tough loss against #1 ranked Garfield. In game 2, they found themselves down 15 points and on the verge of elimination against #2 Meadowdale. Lindsi helped her team stage a miraculous comeback to defeat the defending 3A state champions 39-37. Because of her efforts she was recognized as one of South County's best prep athletes of the week. In game 3, the Falcons again quickly found themselves down by double digits. This time it was Lindsi's friend and teammate Luv Rattler who rallied the Falcons for the big win. Finally, game 4 was against Redmond. In a hard fought battle, the Falcons prevailed against the Mustangs 38-35 and earned the 5th place tournament trophy.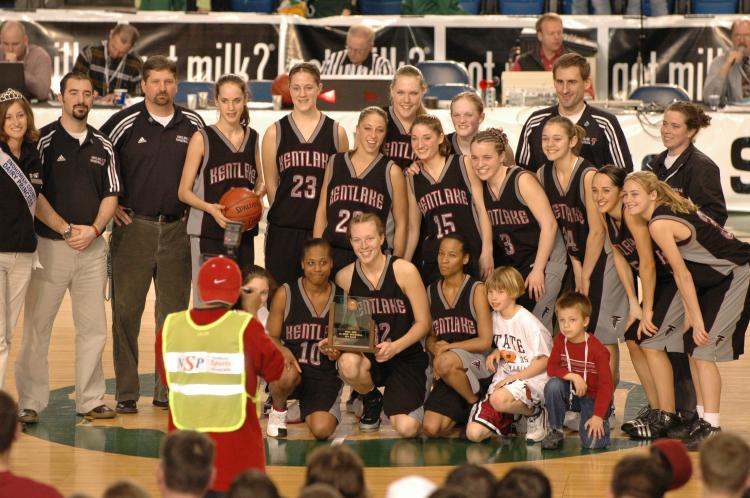 Lindsi celebrates her teams 5th place finish with teammates and coaches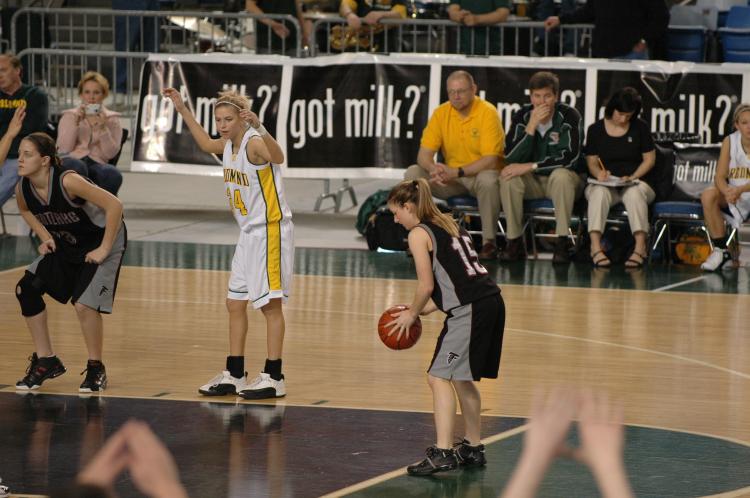 Lindsi at the free throw line in final game against the Redmond Mustangs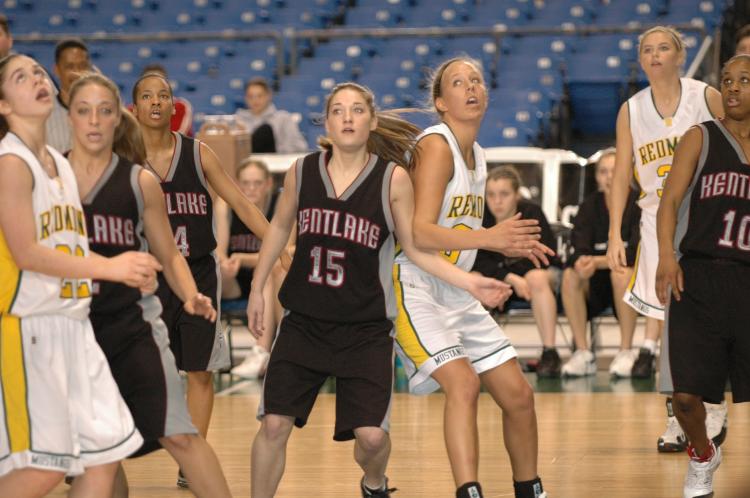 Lindsi working for position on the boards against Redmond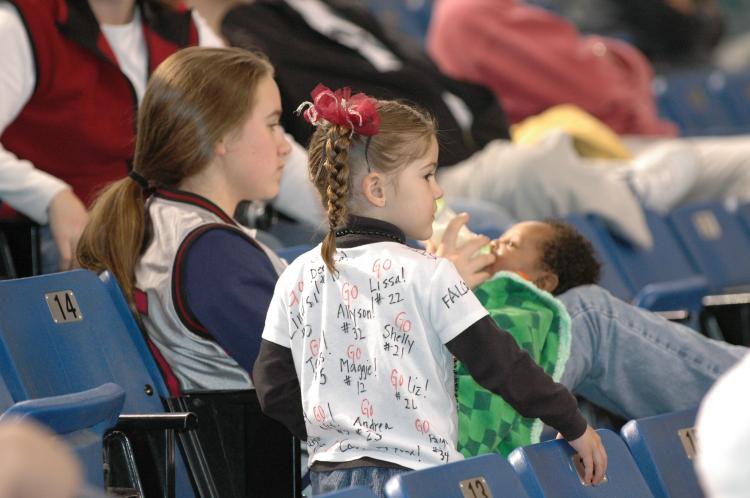 Kacie, Halli, and Trey watching Lindsi's team play

See more pictures of Lindsi and her Kentlake Falcons.
Win over Eisenhower Cadets